"I don't think you understand, Solar. You are going to die, right here, and..."
– Verkir de Andlát (Codename: Torment)
Etrian Odyssey III: Solar's Journal
Day Emperor 1  Finally. I'm done with the Arena. It's funny, I thought that being a Gladiator would be nothing but constant fighting, but there's actually a massive amount of reading in it, which wasn't hard, just a bit shocking. Either way, that's all behind me now. Heh, it's weird being around my old friends again as we set sail to Armoroad. My best friend...
"Hey, I know I punched you, and that was wrong of me, plus you grew like 10 feet,..."
– Tyranius Solar 
dontcallmecarly asked: So are you actually afraid of wasps? I have to know, you know, because that's what sidekicks do.
Etrian Odyssey III
The Party Solar/Gladiator - The sunny and wise Gladiator leader of the Ragnarok guild. Fierce warrior, will surrender his life before any other member falls. X/Buccaneer- Solar's blood brother. While Solar was studying the art of war, X was sailing the seas honing his skills Dragon/Hoplite - The wise older companion that covered Solar during Gladiator school. Never been seen without a...
Skype Call
(Twin): who is the owner of those tits?
ME: Faith McButthole Tavern
NoName: yooooooo momma
NoName: that's who
(Twin): Things that make you shudder
ME: The only ass that had an entire semi-pro football team inside
ME: Her hershey highway has seen more patrol men than the freaking border of mexico
NoName: booooom roasted
ME: if you laid out the amount of dick she's had up inside her you could wrap it around the earth 180 times
ME: tl;dr some slut
Solar and Eros
*Solar sees a massive wasp at the breakfast table*
Solar: ... Cool. Hey, can someone alert me as to why there's a wasp at the table?
Eros: His star-ship ran out of fuel. Chill man, he's cool.
Solar: .... nope, fuck that, get him out of here.
Wasp: Com'on. Whatever happened to hospitality?
Solar: I'm from the desert, hospitality isn't something we practice.
Eros: Yo, Sunny, can I talk to you in the other room?
*Solar and Eros leave to the side hall*
Eros: Don't bite my head off, but are you scared of that wasp?
Solar: What?! T-that... it's that obvious?
Eros: I can't believe this! The guy who makes routine trips to Hell, scared of a wasp
Solar: Hey fuck you, I don't make fun of your fear of stairs.
Eros: That's a legitimate fear.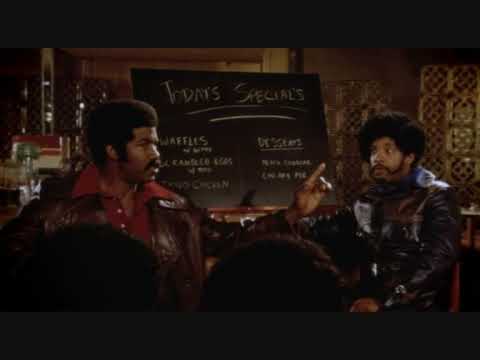 4 tags
Creativity, quite the bug
So, I ran into one of my good friends yesterday after my Philosophy class. We catch up and he tells me something that's really super radical. He wants to make an anime. We then spend from 11am to about 5pm talking everything out. He even hears out my story and fell in love with it. So now, I'm helping him get his anime going and he's helping me get my story straight.  Gotta...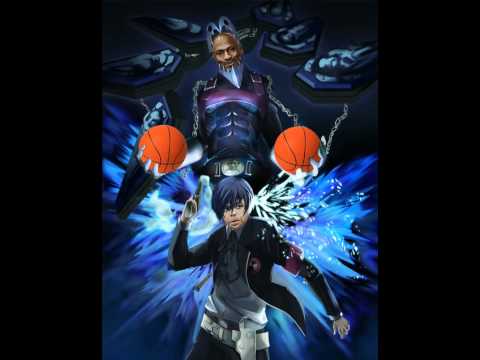 tempted to paint more
abenteuerzeit: and tempted to stream it… Stream or it didn't happen -Solar
3 tags
Never Fails
Supposed to have the second and 3rd part of my comic drawn, been called into work for the past 3 days. Shoulda told them no, but I need the money. Of course, I'd like to do this too, but the money keeps me in school :/, lesser of two evils I suppose. Man, this is one bitter of a fucking pill though.
4 tags
So...
I really should stop playing League as Fiddlesticks, went 0/11/11… like woah, that's pretty bad. I might need to start doing drugs to comfort that terribad display… In other news, Heroes of Ruin is pretty fun, plays a lot like Diablo style games, ya know. Do Quests, whoop ass, loot EVERYWHERE. 7.75/10 In other other news… umm… pretty sure page 2 is going up, the...
Thank you God
Weeeeeeeeeeeeeeeell, came back to update the website that I used to run everything on, and saw that bravehost was switching their services… so the comic is gonna be on here! http://www.psycojoeinc.bravesites.com/ The theme is ugly, but it's free. Radical awesome craft allround
Oh yeah
No work today means I still have to work on my damn stories and shit. Today is going to be all about the Universe in which Radical Express takes place in. I know I said this would be a flash animation, but flash is hard. Like super hard. So I'm just going to buck up and draw out the origin of Existence. This story won't really explain much of anything about RE itself, but it will give...
Summer Project Side-Step
Well, seeing how Radical Express's planning phase is nearing it's end I've decided to pickup a side project to help me with the more technical aspects of RE. I'm going to try and make a animated story to the Universe in which Radical Express takes place. To be honest, the idea came to me in a dream last night no joke and I fell head-over-heels in love with it. The medium...
HomeStuck Pesterlog w/ Dave and Rose
TG: the football prize
TT: You mean the most vaunted accolade associated with the gridiron, known as "Stanley's Cup?"
TG: no come on
TG: its called the bruce bombardi trophy or something
TG: for best pile squad
3 tags
Radical Express Quote 2
*Stage 4 Retro River: Matthew just made it to the end of the Level*
Matthew: Alright! Rachel? Tyranius? Where are you guys?!
Rachel: We're on our wa- MATTHEW HEADS UP!
Matthew: Wha... *SMASH*
James Solar: That psychopath dropped a boat on him...
3 tags
Radical Express Dialogue #1
Rachel Radical: Solar, Matthew got out of that tower before you blew it up...right?
James Solar: ... Would saying 'yes' make you feel better?
Rachel Radical: Is it the truth?
James Solar: What is with you answering questions with questions?
"Is that a clown? Fuck this, you're on your own kid."
– James Solar, Radical Express
3 tags
Your best friend,
and your worst enemy, today we are going to take a look at the Soul Gauge. I know what you're thinking Soul Gauge? Is it any different from a magic or a skill gauge?And being 100% honest… it kinda is. You see, magic and skill gauges are extra abilities that whilst limited, will make certain parts of the game easier. For example, think in God of War, where Kratos could use the powers...
You've been suddenly sucked into an RPG. What are... →
splashboogie: passadig: propheteka: cephalopodgal: ryankarl: Ryan: Lv.9 Monk. Special trait: has psychokinetic powers. ballin'. elisa: Lv.73 Engineer. Special trait: can fit three oranges in his/her mouth. OR cephalopodgal: Lv.65 Alchemist. Special trait: has psychokinetic powers. Erik: Lv.28 Martial Artist. Special trait: can see in the future. Carl: Lv.66 Narcoleptic. Special...
3 tags
Alexi Stronhim
After getting myshitrocked in League of Legends I remembered that I was supposed to be doing this… and not getting killed… Anyway, today we are going to look at Matt's best buddy, Alexi. Now, Alexi isn't a playable characterawbut this badass Colossal Swordsman isn't too far from the action. Alexi is the straight-man when it comes to Matthew. He's honorable,...
Matthew Blaze
Anyway, today we are going to check out the Main Character of Radical Express, our hero Matthew Blaze. Matthew is a simple kid of 13 years who practices unarmed combat with his Teacher Navarre. When the Shadows attacked his village he was one of the first to respond, and also the first to get his face kicked in. He's a sarcastic, easily tricked lad with a heart of silver… he's...
Outta time, my bacon is smellin' fine
Swine my brotha? Anyway, this update is all about the Martial Artist, who so far, is going to be my least favorite class to design and if I ever get an artist, they're going to hate me for sure. The reason? He has style changes within his class. Take a look at these skills: ***The Martial Artist*** Flavor Text: Through diligence and practice, you have learned to make your body into an...
Radical Express mettre à jour
Aww yeah gettin all multicultural in this bitch. Anyway, this is just an update, and guess what? The 1st pure class is fothermucking done. Did this crazy som bitch just say fothermucking? Yes, yes I did. ***The Wrecker*** Flavor Text: This style of fighting is when you just wanna put your fist through someone. Nobody can tell you what to do, how they want you to do it, or even when they want...
Is that an Update? No... just a tree
Title aside, yes this is another Radical Express update… well wait, do dreams count as updates? Ah it's going in the game so yeah… Anyway, items were the main idea this update, and I think I understand how I wanna do this. Our hero, Matthew Blaze His name is awesome is going to use his hands for fighting, think Shatter Hand on the NES and I'm doing gloves as his main...
3 tags
Today On Radical Express
Because I forgot I had to do a fucking Peer Review I half-assed my Radical Express progress, but I'm not bitter, just upset. Anyway, I've put some heavy work into how the classes are gonna work, and how the combat is driven. Combat is going to be more skill based than anything which will make the players' class decisions more apparent. An example would be; If you went down the...
Tumblr...
I figured I'd make one of these so I can better track updates on Radical Express (TM) and if it ever gets finished have somewhere to post it. This will be the MAIN RE feed and my twitter (PsycoJoeInc) will be a summarized version of this. Now that we know our roles, lets get this shit started!